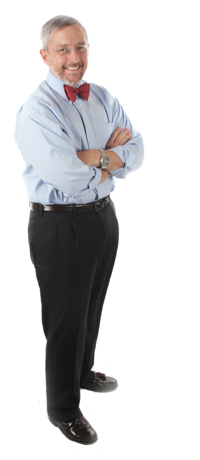 An international leadership coach and fundraising trainer, Marc A. Pitman helps nonprofit board members and staff get excited about asking for money. He is the author
of Ask Without Fear! and founder of FundraisingCoach.com, a website dedicated to practical ideas for fundraising more effectively. He is the Director of The Nonprofit Academy.
Because of his dynamic trainings, Marc speaks to thousands each year at events like the World Fundraising Summit in Mexico, trainings in New Zealand, Association for Fundraising Professionals International Conference, and organizations around the world, even groups like the International Bowling Expo. His experience in nonprofit fundraising and leadership training, as well as his balanced commentary, has caused him to be featured in books and articles around the world and be sought out as a guest on TV, radio, and print as diverse as Al Jazeera, SUCCESS Magazine, and Fox News.
Committed to making it ridiculously easy for board members, volunteers, and nonprofit staff to get fundraising training, Marc continues to write books, create fundraising training DVDs, and collaborate on systems like 100 Donors in 90 Days.
Marc's experience also includes planting and pastoring a Vineyard church, managing a gubernatorial campaign, teaching internet marketing at both the under graduate and graduate level, and being chosen as one of Maine's first "40 Under Forty," honoring Maine's emerging generation of leaders.
He is the husband of his best friend and the father of three amazing kids. And if you see him drive by, he'll probably be singing 80's tunes loud enough to embarrass his family.
Education & Affiliations
More information is available at http://www.linkedin.com/in/marcapitman.
Find Marc Online
Google+ | Twitter | Facebook | LinkedIn | YouTube
Some of the conferences and organizations Marc's worked with include:
Association of Fundraising Professionals International Conference
American College of Surgeons' Leadership & Advocacy Summit
the Maine Public Broadcasting System
The Joint Commission's Center for Transforming Healthcare
KLOVE-AIR1 Radio
Islamic Relief USA
the World Fundraising Forum in Monterrey, Mexico
NCDC Leadership Summit
National Catholic Development Conference (multiple years)
Tov V'Hesed
Sharut Ha'Din
BlogWorld Expo
Habitat for Humanity International
Israel Air Force Center Foundation's Leadership Retreat
Special Olympics South Carolina (multiple years)
the Tonic Conference in New Zealand
the American Subcontractors Association
Catholic Charities USA
University of Southern Maine Development Symposium
Community Health Plan of Seattle
Indiana Grantmakers Alliance
Nonprofit Management Center for the Permian Basin
Utah Society for Fund Raisers
PodCamp Boston 5
Association of Fundraising Professionals - various chapters
American Marketing Association's Nonprofit Marketing Conference
American Marketing Association - Puget Sound
Oral Roberts University
Kansas Main Street (Kansas Department of Commerce)
Pacific Northwest Association of Independent Schools
Maine's Blaine House Conference on Volunteerism
Maine Library Association
Waterville Public Library
Autism Society of Maine
Central Maine Community College
New England Association of Healthcare Philanthropy (multiple years)
Blackbaud's Conference for Nonprofits (multiple years)
Blackbaud's Canadian Conference for Nonprofits
Advancement Program Council (multiple years)
CASE/NAIS Independent Schools Conference